Certica Navigate Item Bank

The leading formative assessment item bank is flexible, dynamic, and designed to impact student success.
To help educators assess students' understanding of concepts and track standards mastery, Certica provides the Navigate Item Bank™ − formerly the Formative Assessment Item Bank™ − designed to guide instruction at the district and classroom levels. Navigate is the dynamic item bank now developed and curated by Certica and formerly by NWEA and ETS. Over 90,000 standards-based items are available with Navigate, as well as pre-built assessments that allow educators to quickly measure student performance.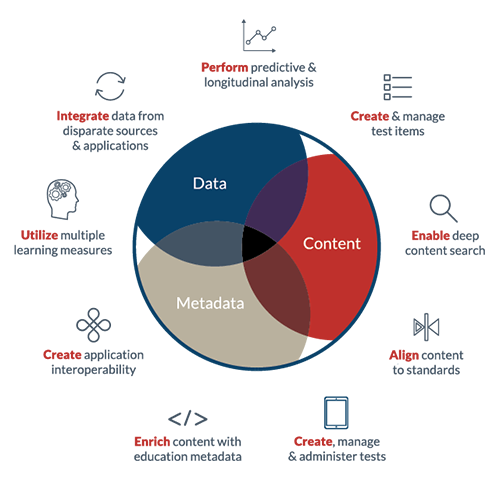 Integrate, access, enrich
Certica Connect provides technology services which allow education organizations, technology vendors and content providers to achieve full application interoperability.
Application vendors can expand product offerings, lower development costs and talk to complementary apps more seamlessly.
Education organizations can integrate data from disparate data systems, create sustainable enterprise data architecture and benefit from vendor-supported interoperability.
Educators and content providers can enrich, link and search content via the broadest and deepest collection of education and standards metadata.
The largest collection of flexible, modular and expertly developed formative assessment items.





Navigate supports a range of item types to assess standards appropriately and to reflect the intent of more rigorous standards. When building assessments using the Item Bank, educators can select the following item types:
Multiple‐Choice Items
Constructed‐Response Items with Scoring Rubrics
Mode‐Specific Writing Prompts with Scoring Rubrics
Multipart Items
Technology‐Enhanced Items (TEIs)