The largest collection of flexible, modular and expertly-developed items.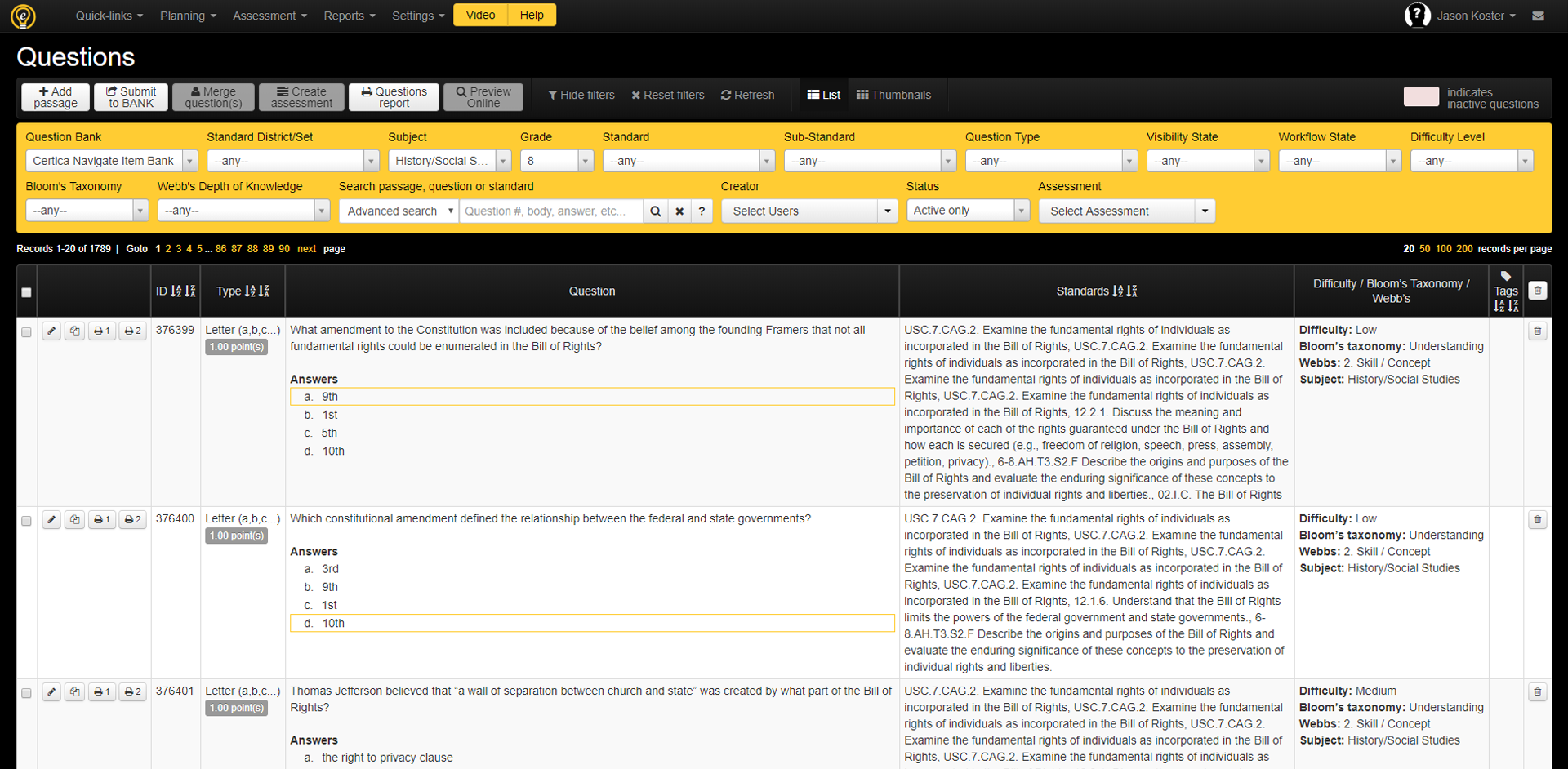 The leading formative assessment item bank is flexible,
dynamic, and designed to impact student success.
To help educators assess students' understanding of concepts and track
standards mastery, Instructure provides the Mastery Item Bank™ designed
to guide instruction at the district and classroom levels. Over 94,000
standards-based items are available with Mastery, as well as pre-built
assessments that allow educators to quickly measure student performance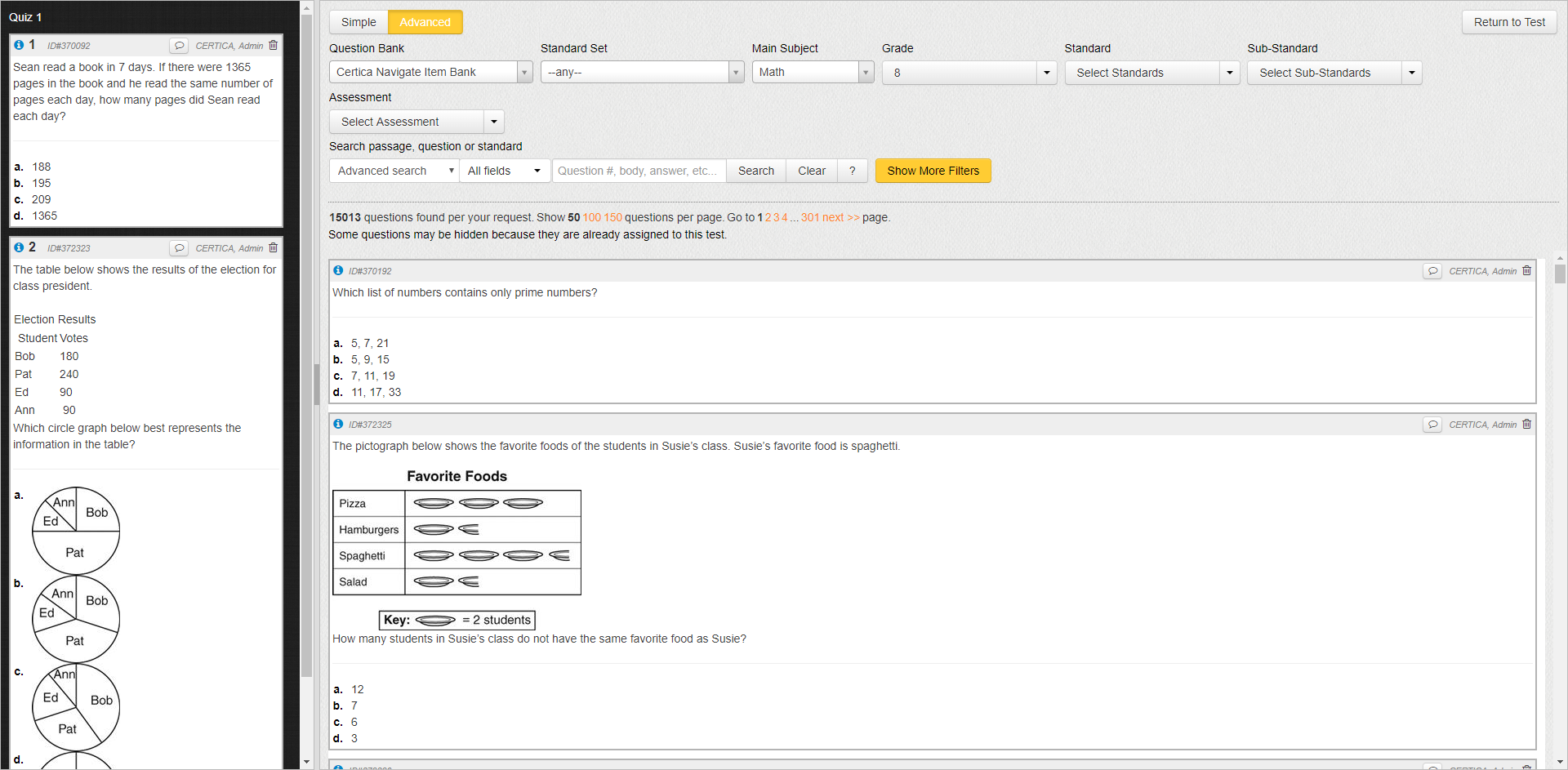 The items in the Mastery Item Bank have been written and/or aligned to an array of standards, including:
• Common Core State Standards, including state-specific versions.
• Next Generation Science Standards, including state-specific versions
• State Standards for all 50 states and Washington D.C.
Item Types

• Multiple Choice
• Multipart
• Constructed Response
• Writing Prompts
• Multiple Choice
• Drag and Drop
• Hot Spot and Hot Text
• Inline Choice
• Ordered
• Text Entry