The Possibilities of Partnership
See How eDoctrina's Tools Power Regional Cooperation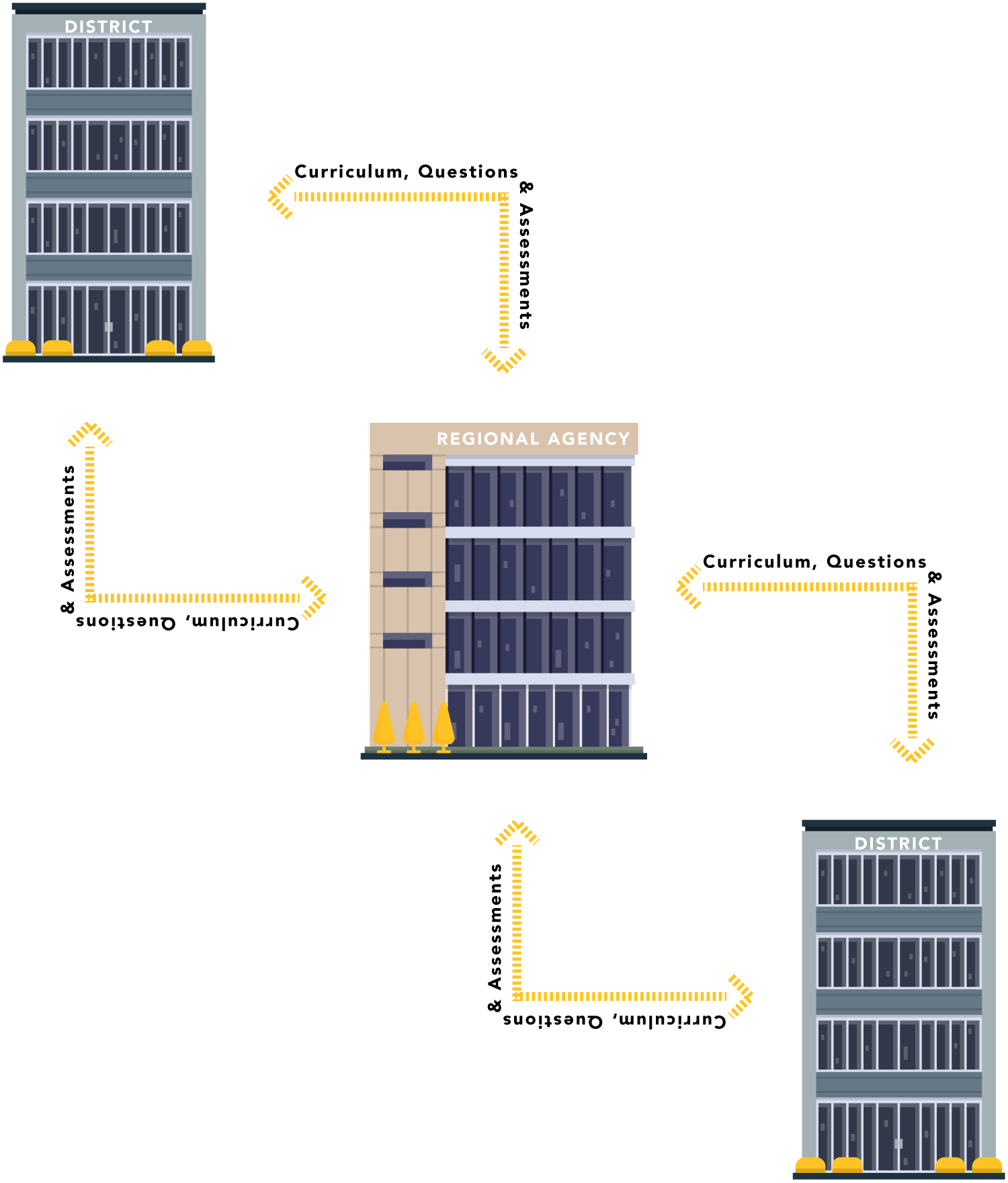 Collaboration Powers Achievement
State and federal mandates have never asked more of teachers and administrators.  The stage has been set for regional agencies to step up and save the day.
eDoctrina has been at the forefront of several regional initiatives, offering cooperative agencies (and, through them, schools and districts) access to a number of online tools at no cost to the regional agency.  Some of this shared functionality includes:
"Power Standards" generator
Core-aligned unit & lesson plan builder
Secure question bank
Assessment creator
In addition to access, eDoctrina has provided free setup, technical support and invaluable experience in the design of these multi-district partnerships.
If you would like more information on how we can assist in your region, contact us. We'd love to chat about the possibilities.