Curriculum

Assessments

RTI Tracker

Data Reporting

SOLe

PD30

Observations

SLO/SGO Tool

Educator Effectiveness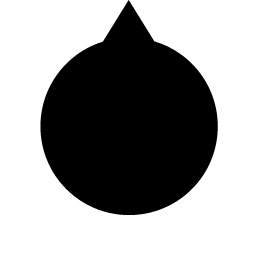 Solutions
Unit Planning. Lesson Planning. Power Standards. Curriculum Presenter/Recorder. Scope & Sequence Reports. Curriculum Mapping.
Assessment Building (multiple-choice, true/false, fill-in-the-blank). Answer-sheet grading (Copier & Web-Camera scanning). Online Assessments. Performance-based Assessments. Link Standards. Student Forms.
Individual student goals can be entered (or imported) and progress toward those goals tracked. Make monitoring individual student progress a snap. Educators – especially support teachers (Special Education, AIS, etc.) – love this tool which allows them to track RTI, IEP, or even individualized behavior goals with ease.
Often referred to as the "heart of eDoctrina," data reports are limited only by users' imaginations.The simple structure of our Teacher Dashboard was created with educators in mind, making it easy to select the group of students, the test(s) and then buttons specifying a variety of different data report formats including graphs and color-coded reports.
The SOLe module allows teachers to create engaging online learning experiences for their students.
Learning experiences can be used as part of a teacher's core instruction, as enrichment for gifted / talented students or as a Tier 2 intervention activity for students who require a little more practice.
PD30 is a tool that allows districts to develop and administer online professional development offerings. eDoctrina also provides pre-made professional development offerings on a variety of topics including best practices for the effective use of eDoctrina tools.
Manage multiple observation rubrics and the calculations for each rubric can be formatted according to the district's negotiated process. OBSeRVE's user-friendly interface is designed to help observers easily document observations and link supporting evidence for each rubric category with a few simple clicks.
Whether SLO calculations and target setting requirements are defined by the district, school, teacher, or course the system is designed to handle any district plan.
This flexible tool allows districts to configure custom teacher effectiveness calculations to address the requirements of NYS regulation 3012-d. The tool can also be used to calculate performance based bonuses / pay for teachers.