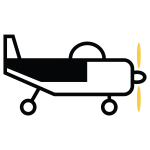 Have you ever bought a car without test driving it first?  Probably not.  So if you want to test-drive any of eDoctrina's tools out before taking the plunge, that's no problem! We are happy to setup free, no obligation Pilot Programs with schools / districts interested in seeing eDoctrina in action.
Included in each pilot:
Free setup.  Members of our tech team will work with school/district staff members to import necessary SIS information into eDoctrina and get your copy machines set up for answer sheet scanning.
Free access.  Participating educators will be able to use as many of eDoctrina's tools as they wish.  Interested in assessment data collection and reporting?  Need a better way to manage Student Growth Measures / Student Learning Objectives? We've got you covered.
Free training.  Participants will not only gain access to eDoctrina's library of helpful videos and publications, but learn directly from the eDoctrina experts.  Our team will provide up to 90 minutes of remote, web-based training at no cost.
Simply put, there's no better way to get a true sense of eDoctrina's capabilities and user-friendliness.
Please note we are only able to offer a limited number of these programs each quarter.  If you are interested, or have questions, please contact us.